The Detection Group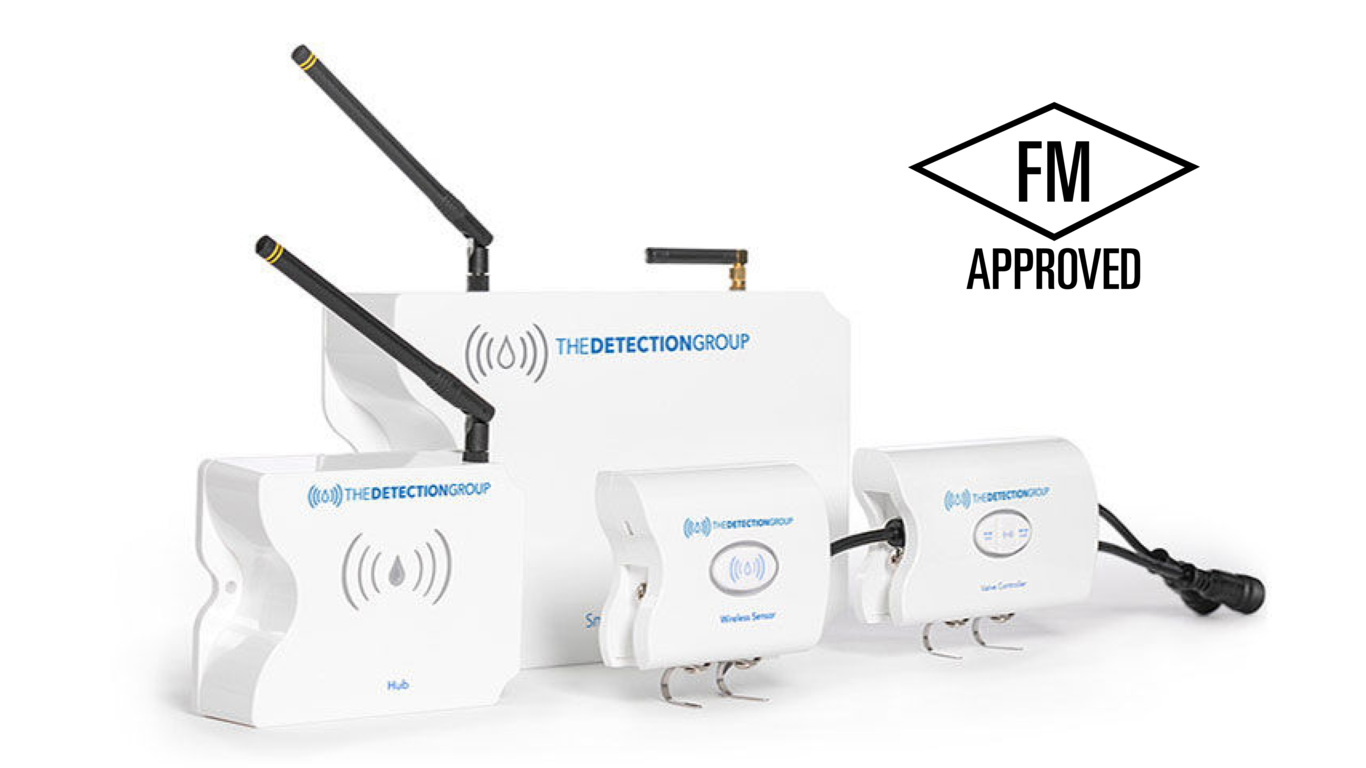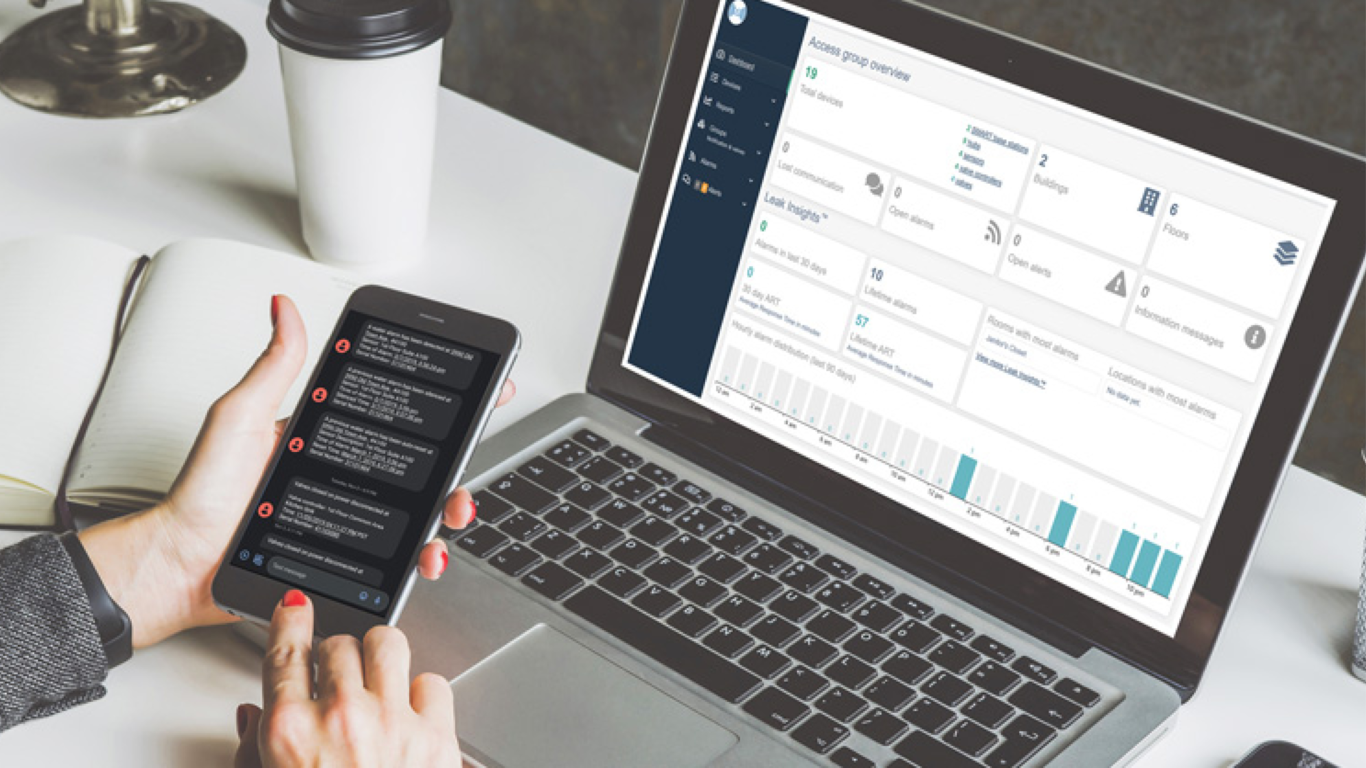 Protect Your Property with Unrivaled Water Leak Detection
Water leaks occur in virtually every building. When they happen, they can cause major damage and be expensive to remediate – on average, they result in $10 billion in annual insurance claims.
The Detection Group's innovative Trident™ wireless water leak detection system identifies leaks and their locations before they become a flood. When Trident's network of wireless sensors detect a water leak in your building, it immediately communicates the precise location of the leak so you can take action. Trident is so effective that it is the first and only wireless water leak detection platform to receive FM Approval.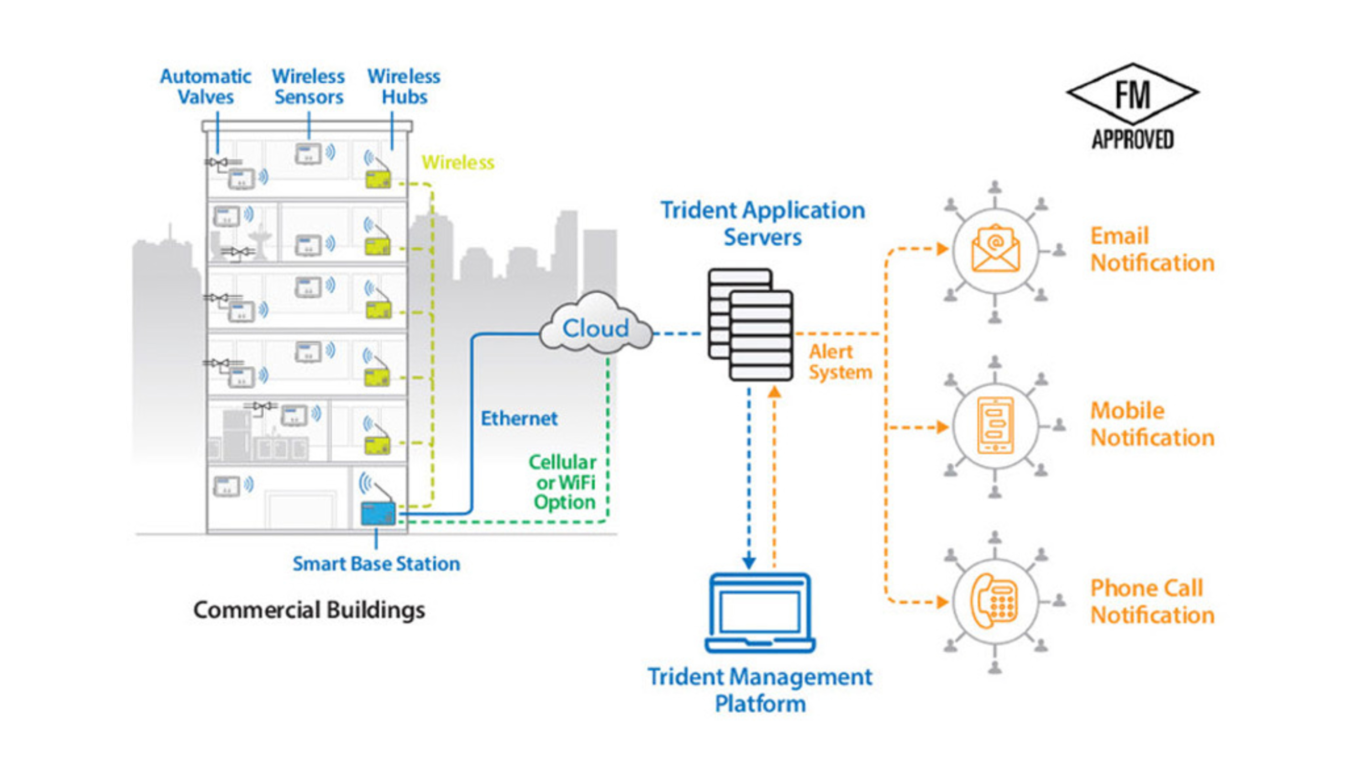 Always On. Always Sensing. Always Ready with Real-time Notification of Leaks.
As soon as Trident senses water where it shouldn't be, it sets off an on-site audible alarm and uses its own secure RF network throughout the building to send out real-time phone, email, and text alerts so you can take action. Trident can watch hundreds of locations within a single building and provide you with the peace of mind that you are protected.
You can also maintain, update and monitor the status of your system from home or the office with our secure Trident remote management platform.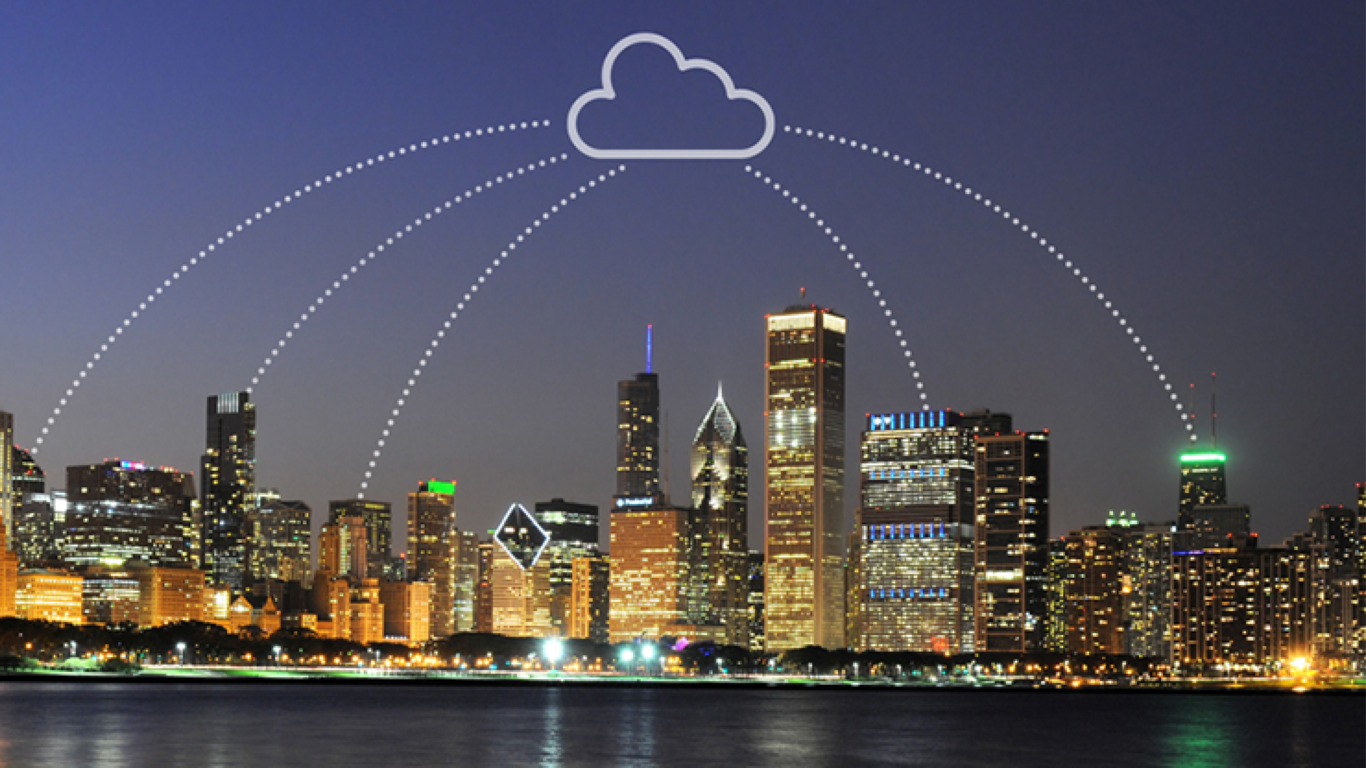 Unrivaled Water Leak Detection; Unparalleled Property Protection
If you need an extra layer of protection, Trident's automated shutoff valves can take action for you by shutting off water flow at the very first hint of a leak.
If you need to protect a larger area of your building or hard-to-reach areas, Trident water leak-sensing cables detect water anywhere along its length for area or perimeter coverage.
Podcast on Leak Detection in Buildings
In this podcast, Nexus Labs talks to Bayron Lopez Pineda, Director of OT Operational Technology at Kilroy Realty. They talk about Kilroy Realty's Smart Buildings Program and the importance of installing a water leak detection system in larger buildings.
Kilroy Realty is a partner of The Detection Group. You can read a case study about the many benefits that the company has seen from installing The Detection Group's innovative Trident wireless water leak detection system.
Discover Our Products