Bolt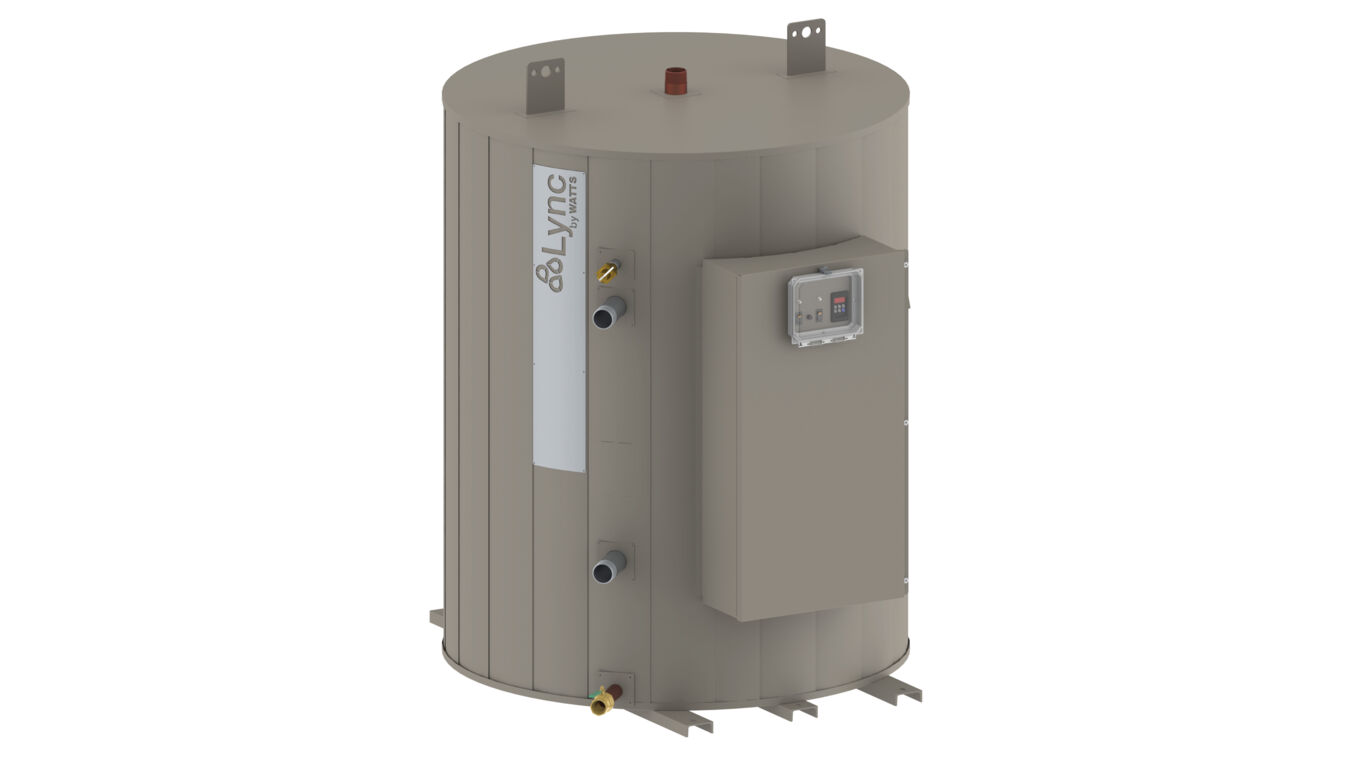 Outdoor installation (optional)
Long-lasting with unmatched corrosion resistance
Electric storage water heater
Lync's Bolt electric storage tanks are versatile water heaters that can be used to drive or support a variety of electrification efforts, including if they are used with heat pumps as building recirculation heater, as full system backup, or as a standalone heater.
The all-LDX stainless steel construction does not require anode rods and is ideal for use at higher temperatures with heat pumps, solar thermal water heating, or other energy-efficient solutions. The optional outdoor coating allows these to be installed outdoors for further application flexibility.
Additional configurable options to meet unique system requirements are available through your local sales rep.
Features and Benefits
Save Money, Save Energy, Save the Planet
The tank is wrapped with R-22 insulation made of fiberglass without formaldehyde. This makes the Bolt ideal for use in high temperature applications such as backup to a heat pump water heater, where higher storage temperatures are often used, while ensuring minimal thermal losses.
Unmatched Corrosion Resistance with Duplex Stainless Steel
Our revolutionary engineered design combines duplex stainless steel alloy with highly specialized and proprietary manufacturing process. The result is a long-lasting, reliable water heater with superior corrosion resistance - even at very high water temperatures.
Sturdy Mounting with a Monolithic Welded Construction
Factory-installed base head ring and clip systems welded directly to the tank body provide sturdy mounting to accommodate installation in areas that require extra restraint, such as high-wind locations on rooftops.
Perfect for Outdoor Applications
For outdoor installations in temperate climates, an optional 1/8" thick Rhino Lining coating provides a durable monolithic, protective barrier against abrasion, moisture, corrosion, and impact. It is engineered to last, ensuring your storage tank is protected from harsh environments. Outdoor tanks may be utilized to free up limited mechanical room space.
Industry-Leading 25-Year Warranty
Proprietary design equipped with durable material and quality craftmanship enable us to provide industry-leading warranty of 25 years.
Technical Documents
Technical Documents
Share this Product