WQ-AS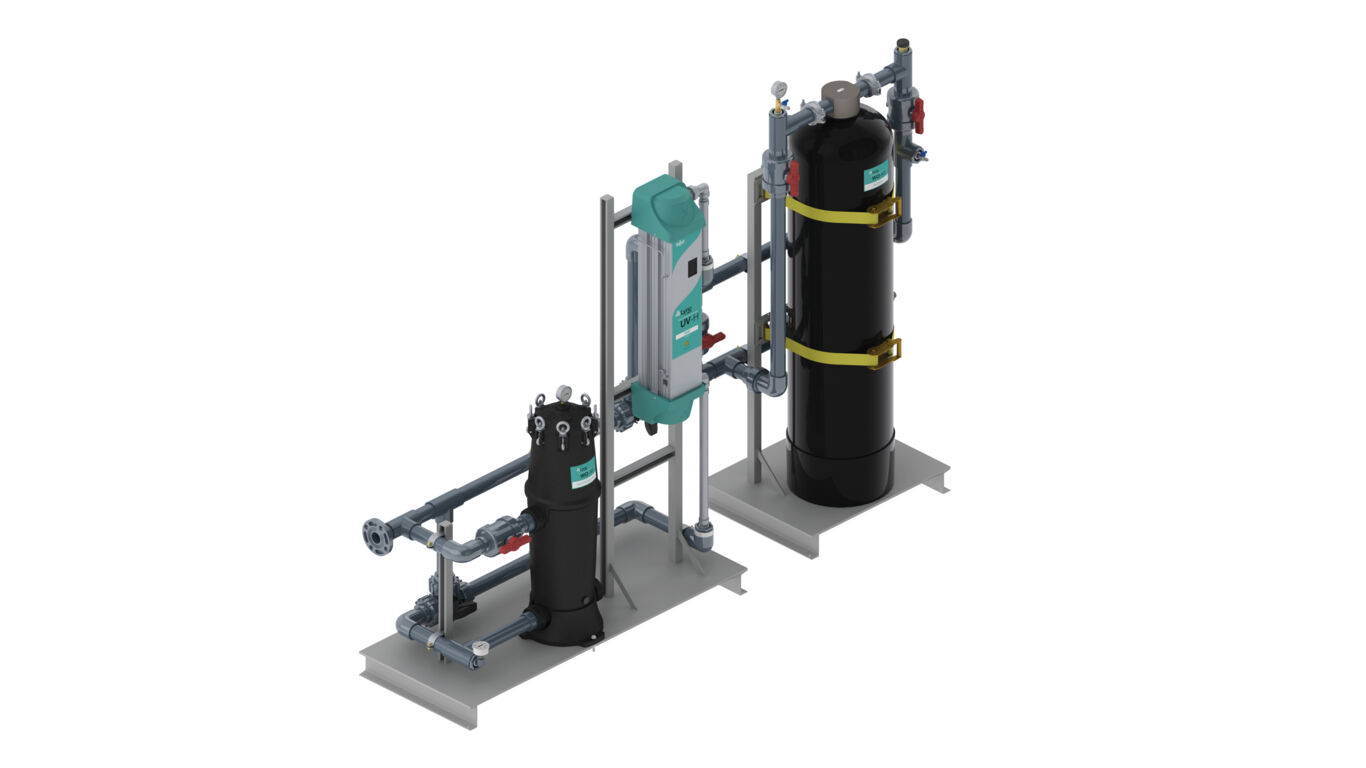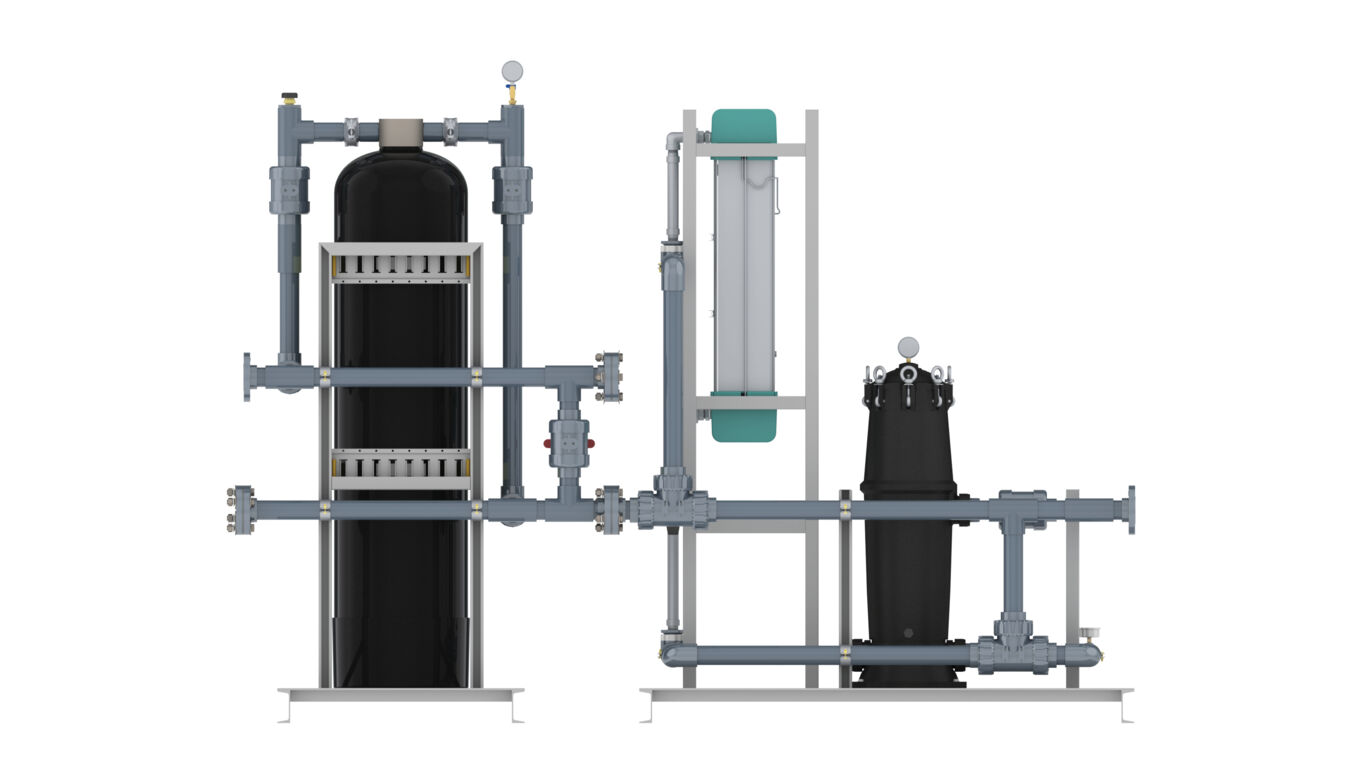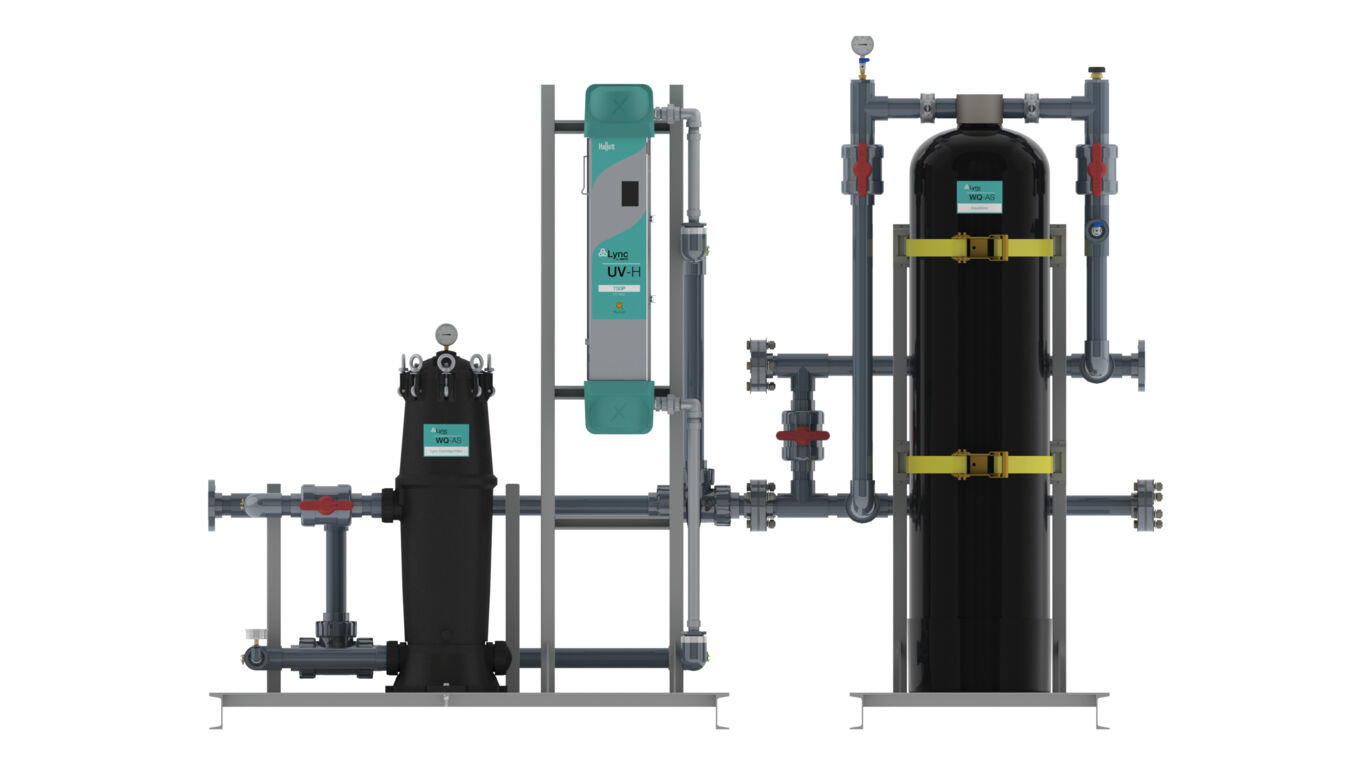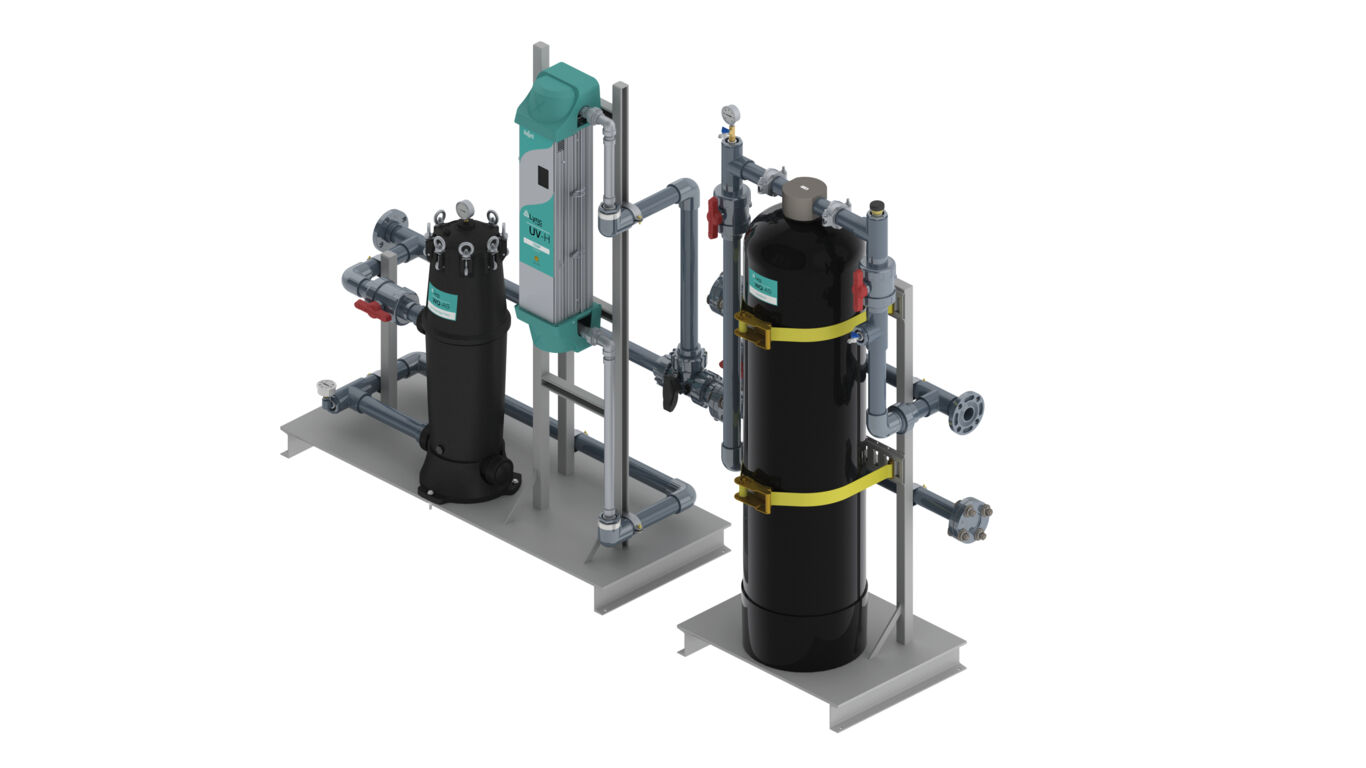 Engineered water quality solution
Scale prevention, sediment filtration and UV disinfection
50, 100 GPM
Lync WQ-AS is a complete, fully engineered, multi-barrier solution that optimizes your system's water quality by integrating scale prevention, sediment filtration and UV disinfection. Expertly designed by one manufacturer, Lync WQ-AS is compact, pre-assembled, and configurable system available in 50 or 100 GPM.
Because water heaters are exposed to a wide variety of water conditions including minerals, sediment, chemicals, and other threats, ensuring your system has optimal water quality will not only help mitigate the risks of Legionella and other water-borne pathogens, but it will also increase the performance, reliability, and life of your commercial water heating system.
Lync WQ-AS simplifies a complex system design so it can be easily dropped into plans. With the ability to select the right configuration for each application, you can be assured that all components will work together to produce an optimal water quality solution. The WQ-AS system is configurable depending on the required system flow rate making it a perfect solution for both new and retrofit buildings across a variety of applications including hotels, restaurants, gyms, hospitals, factories, apartments, and schools.
Please note: this product is not currently available as we are working on a new design. We look forward to providing an update in the second half of 2023.
Features and Benefits
Fully Engineered and Factory-Assembled
Tanks are fastened onto a steel skid for safe and easy transportation and installation
Plumbing and wiring are factory pre-assembled to minimize installation time and labor
Systems available in 50 GPM or 100 GPM configurations
Lower construction costs for new installations
Reduced downtime during retrofits
Superior Safety, Reliability, and Longevity
Prevents scale by transforming dissolved hardness minerals into harmless, inactive microscopic crystal particles
Scale prevention tanks require very little maintenance, no backwashing, no salt, and no electricity
Extends the life of your system and increases overall performance
Reduces sediment in water
Inactivates harmful microorganisms by destroying their ability to replicate and infect
Reduces water heating costs
Standard Subsystems
Scale Prevention System: includes stainless steel head for 150 psi rating
Cartridge Filtration System: includes simple filter cartridge replacement
UV Disinfection System: includes stainless steel reactor chamber and full color touchscreen controls with BAS integration
Technical Documents
Technical Documents
Share this Product