WQ-RS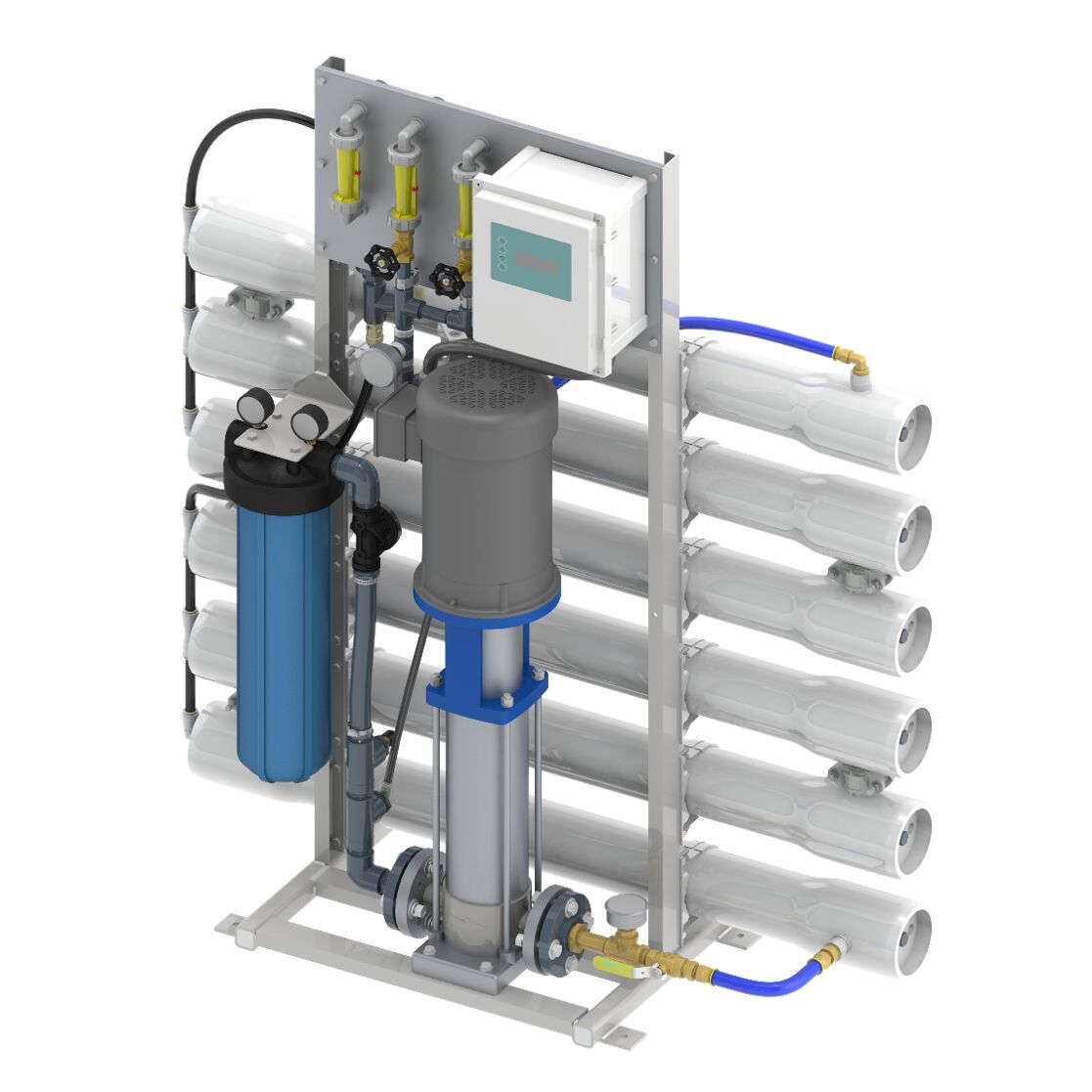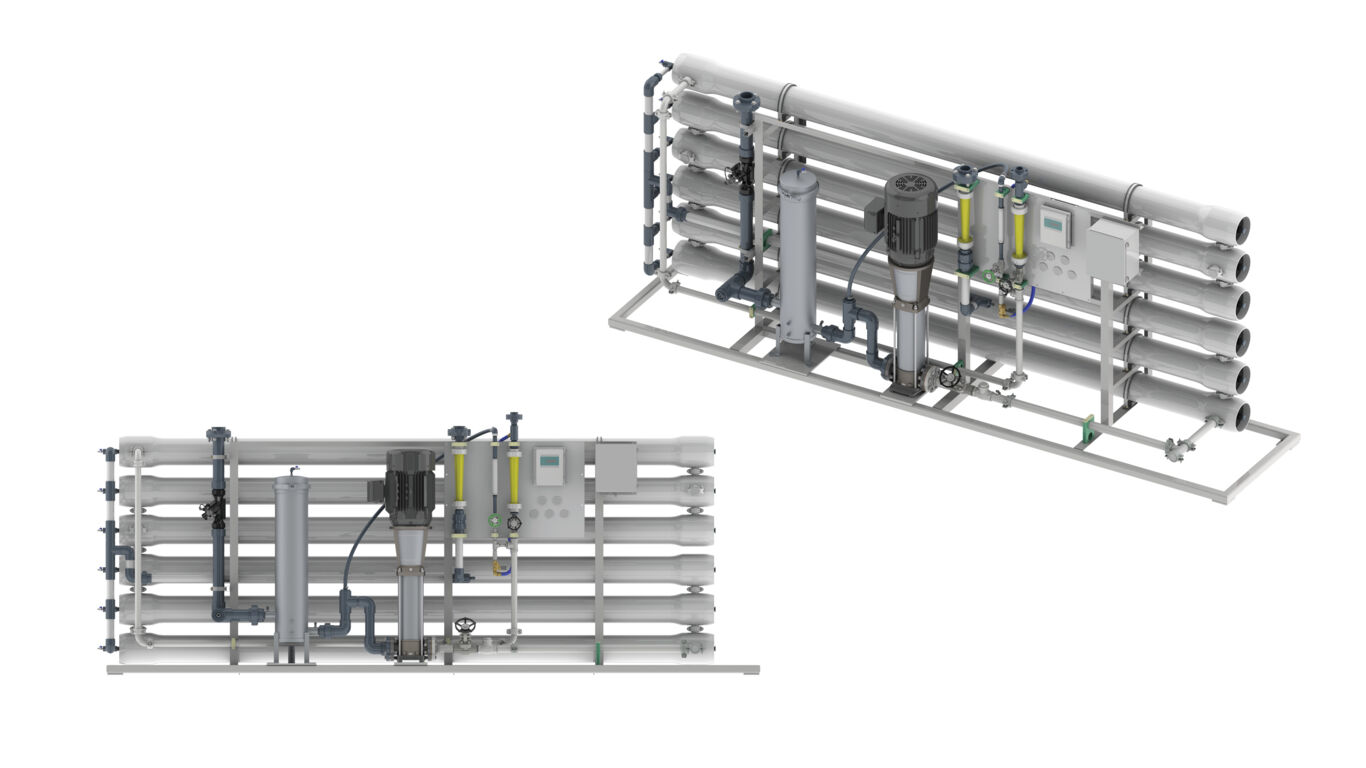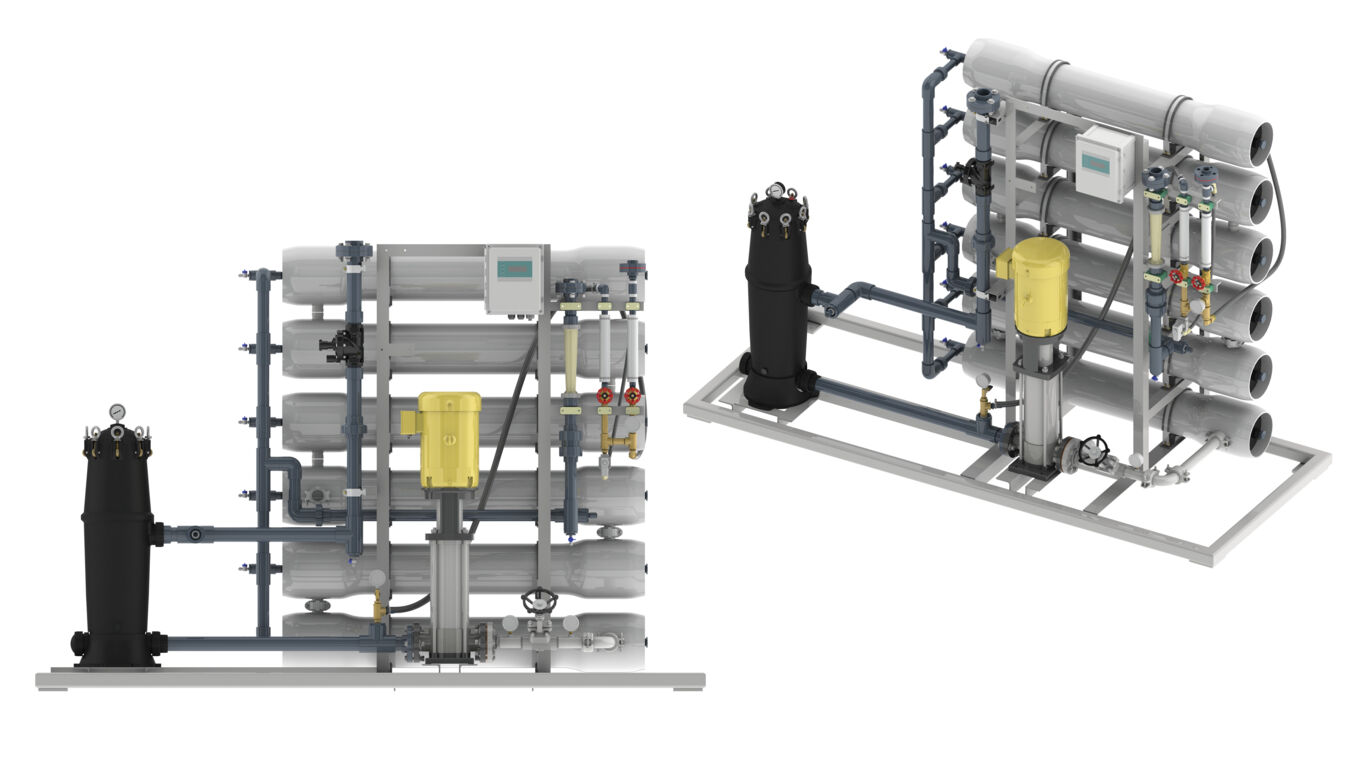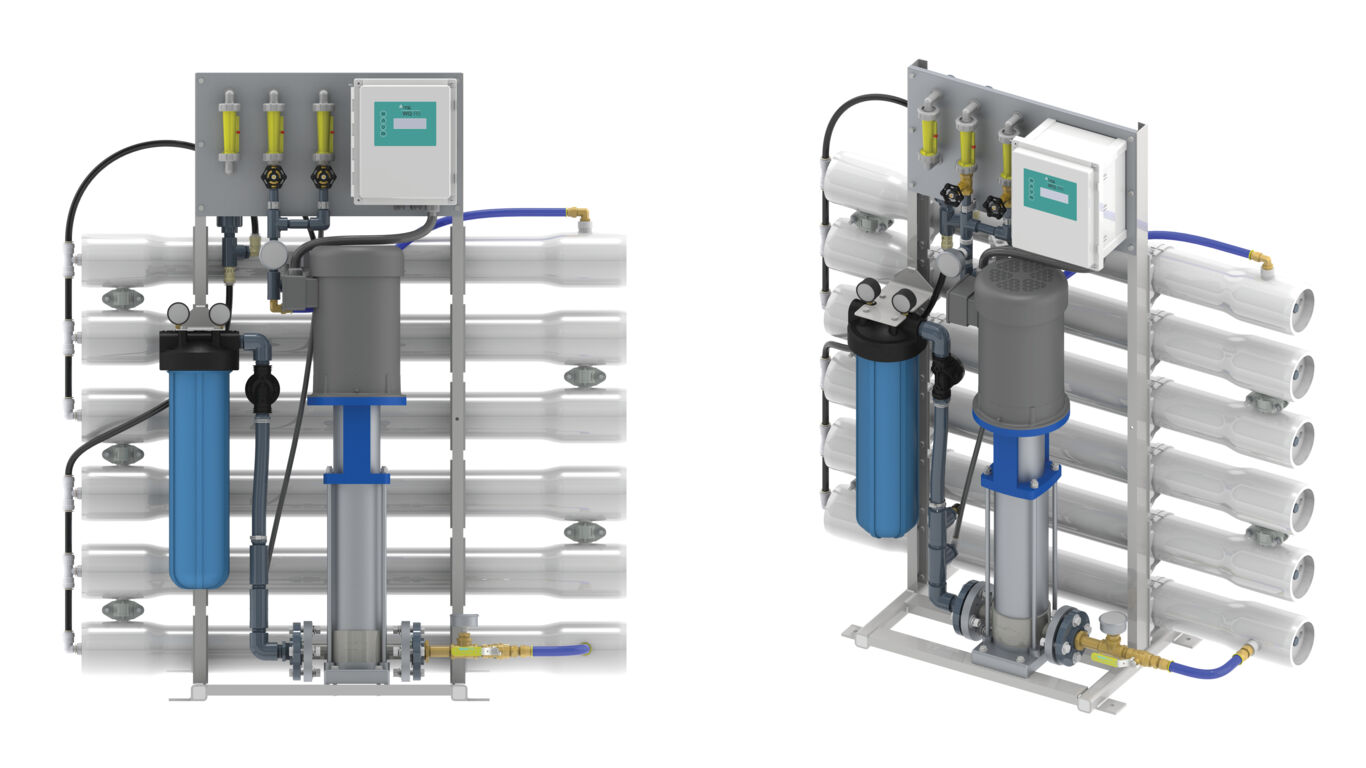 Engineered reverse osmosis solution
Effectively reduces the presence of dissolved solids
3,600, 7,200, 10,800, 21,600, 43, 200, 86,400, 172,800 GPD configurations
Lync WQ-RS is a complete, fully engineered domestic water quality solution. Expertly designed by one manufacturer, WQ-RS is a compact, pre-assembled, and configurable reverse osmosis system to purify water by reducing the presence of dissolved solids in the water, such as salts and toxic metals.
The system utilizes a reverse osmosis process whereby high-pressure feed water is fed into a semi-permeable membrane to allow pure water to pass through as purified permeate water. Dissolved solids cannot pass through the membrane and are sent to a drain instead. The system is designed to feed an atmospheric water storage tank.
WQ-RS is available in a variety of configurations producing from 3,600 to 172,800 gallons of purified water per day. It comes with a digital controller for easy and exact monitoring and operation. Among other features are: fiberglass reinforced plastic membrane housings, inlet and outlet pre-filter pressure gauges, low-pressure switch with delayed auto restart, and inputs for tank level and pretreatment interlock.
Technical Documents
Technical Documents
Share this Product